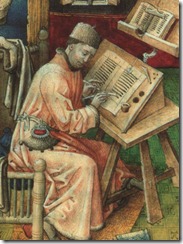 The Windows Phone 7 platform is so new, there is still a dearth of material for learning to program on it.  Pete Brown and Jesse Liberty have opined that if you know Silverlight then you are already a WP7 developer.  This is true up to a point.  If you already know how to program Silverlight or XNA you definitely have a leg up.  But as everyone knows, it's that last mile that counts.
I've previously recommended Charles Petzold's preview for his upcoming book Programming Windows Phone 7 Series.
It provides a pretty thorough overview of the technology and gives equal air-time to both Silverlight as well as XNA.  Plus Charles Petzold is a pleasure to read.
I would also highly recommend the WP7 Training Kit provided by Channel 9.
The WP7 Training Kit provides code and tutorials that walk you through the basic (and a little bit of advanced) skills you'll need to start building Silverlight-based WP7 apps.  Mercifully, it goes beyond the Hello World level of Windows Phone 7 tutorial that is currently prevalent on the web.
You should also, of course, hit the Windows Phone forums to see what other people are discovering.  Mark Chamberlain posted a great list of WP7 links on the forum for code samples and code walkthroughs.
If you randomly browse the web for Windows Phone help, I want to warn you in advance of Windows Phone tutorials that turn out to be Silverlight tutorials simply transposed for the phone.  If you see one of these, run.  Run fast.