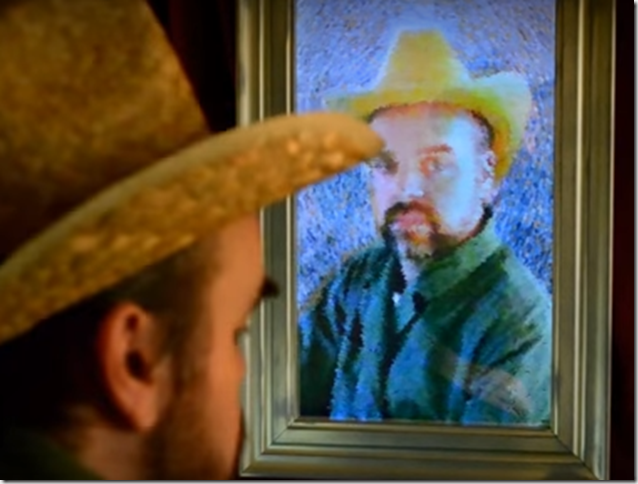 Roland Smeenk belongs to a species of coders variously known as creative technologists, new media developers, creative designers, etc. As with human civilization, there came a time when coders were expected to settle down in one place and learn to cultivate their code repositories while also effectively implementing division of labor and managerial techniques in order to get us where we are today.
But there are always the hunter-gatherers like Roland who insist on traveling unworn paths, who resist division of labor and want to learn everything for themselves. They stand athwart history, it is true, but they are also the innovators who determine what history will become.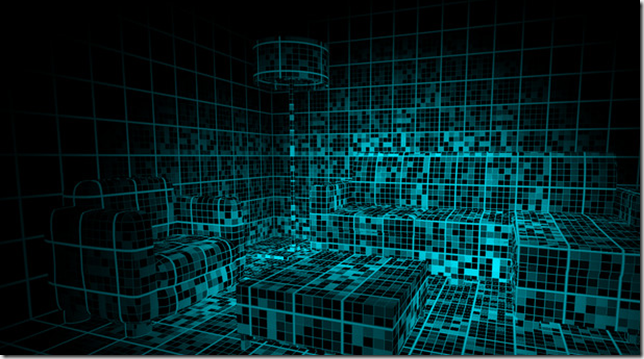 Roland wrote and published the HoloLens Shader Pack to the Unity Asset Store. This lets you have a range of configurable scanning effects like the ones you've probably seen in Microsoft's official HoloLens demo reels – plus a lot more. It's one of the earliest HoloLens related tools in the Asset Store and an essential component for anyone working on professional MR applications.
What movie has left the most lasting impression on you?
Minority Report, because it envisioned future digital interfaces that are already technically feasible these days. From a human factors standpoint most of them are not what you would want in a system that requires efficient manipulation of data. However from an esthetics standpoint they provide a great inspiration for making interactive installations.
What is the earliest video game you remember playing?
I remember playing Pong on my uncle's television back in the seventies, but that was only one afternoon. It lasted until the eighties before my father bought an Apple IIe personal computer. I played only a few games on that system with it's monochrome screen. One game that impressed me was "Dung Beetles", because of the audio sample "We've gotcha" that was coming from a speaker that normally only produced simple beeps.
Who is the person who has most influenced the way you think?
I believe there's a mix of people and experiences that influence your way of thinking in different areas. So what comes to mind are my parents, wife, friends, former colleagues, people I follow online and authors of books I read, all in different areas.
When was the last time you changed your mind about something?
Three questions ago.
What's a programming skill people assume you have but that you are terrible at?
I don't know what people are assuming about my programming skills. They are probably better than my mechanical engineering skills that I earned my master's degree for many moons ago.
What inspires you to learn?
There's a lot of ground to be explored in mixing the digital and the real world in interesting new ways. And this goes well beyond the use of HoloLens. For interactive experiences it often starts by drawing inspiration from sci-fi movies, music videos, games, artworks and new technology, but I also like a good story as a starting point. This eventually leads to what I need to learn. Lately these are often areas where no software is involved.
What do you need to believe in order to get through the day?
That the things I create will touch people in a positive way.
What's a view that you hold but can't defend?
That there is no life after death. At least this reminds me to live life to the fullest.
What will the future killer Mixed Reality app do?
There will not be one killer app, but instead it will be a ubiquitous ecosystem that understands us and helps us do all kinds of everyday tasks. This will give us more free time to spend with family and friends and frees our minds for other things.
What book have you recommended the most?
The design of everyday things by Donald Norman.