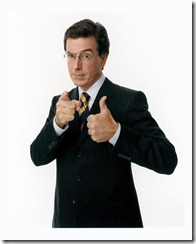 I am a Silverlight Expert (And So Can You!).
You may have come across this con before.  You find a short ad in a magazine or a newspaper or a flyer that offers you a secret recipe for making lots and lots of money from your home.  All you have to do is send in $10.
A friend of a friend of a friend of mine actually did this.  The secret recipe is that you create an ad in a magazine or a newspaper or a flyer offering a secret recipe for making lots and lots of money and all people have to do is send you $10.
If you google (or google on Bing) for a Silverlight Expert you are likely to come across this blog entry by Caleb Jenkins: 5 Steps to becoming a Silverlight Expert in which Caleb pretty much explains the secret recipe.  You write a blog post with the words "Silverlight" and "Expert" in it and, wham, bam, there you go.  Instantaneous SEO success.  Put Silverlight Expert in your meta tags (go ahead and check mine now, if you like; I'll wait) and there you go.  More SEO magic.  Link anchors to other sites that score high for this particular set of keywords is also very effective.
In addition to Caleb, a Silverlight Expert search on the web will likely bring up Erik Mork, Corey Schuman and Shawn Wildermuth.  For the record, they all really are Silverlight experts just as Caleb really is.  Erik and Corey are recognized by Microsoft as Silverlight MVPs and Caleb is an ASP.NET MVP.  Shawn has been an institution in the MVP program for a decade.
Besides saying you are a Silverlight expert, you can also, of course, pay to be a Silverlight expert.  A google search today will lead with three paid spots for Northridge Interactive, Implicit Web and Axmor.  Are they Silverlight experts?  I don't really know.  All I can say is that paying to be recognized as Silverlight experts doesn't mean you are not Silverlight experts.
You may have come across this joke before:
Socrates: "To be is to do."
Sartre: "To do is to be."
Sinatra: "Do Be Do Be Do."
I first came across it in a 1985 Luc Besson film called Subway starring Christopher Lambert (of Highlander fame).  It exemplifies, trivializes and then revitalizes an ancient philosophical debate between the man of action and the man of words about what is the best life – that is, a debate between the politician and the philosopher/scientist.
For the politician, words and public speaking are a form of doing – it has a goal, to convince the polis on a course of action.  For the philosopher, action is a form of being.  What we do reveals the sort of person we are – and so we must choose our actions carefully.  Socrates drinks the hemlock because that is the sort of man he is.
Only in modern times have we thrown up a third option for the best life – a life achieved through marketing.  We should give a nod to the German transcendentalists for laying the groundwork for this third way, since they developed and expanded on the concept of "appearing."
In the world of marketing, "to appear" to be something is "to be" it.  The world is nothing more than a representation, after all — a collective agreement on what we value and what we believe.  Both the speeches of Pericles and the final moments of Socrates in the Apology can now be seen as great marketing moments that were memorable as well as influential.  If we could only go back in time and get a product placement in there somehow.
In a virtual world dominated by marketing, the secret recipe to success seems to be a recognition that "to say" is "to do".  If you don't believe me, just check Wikipedia.
If you want to "really" be a Silverlight expert, however, then there just are no shortcuts.  You'll have to just do it*.
[* "Just do it" was coined by marketing guru Dan Wieden for an extremely successful Nike campaign and is probably copyrighted. According to the film Art & Copy it was inspired by the last words of a death row inmate as he was waiting to be executed.]