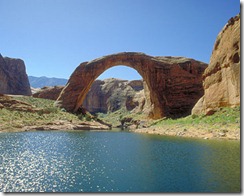 Several friends and associates have been sending me links to Blend resources since my last post on the Silverlight Code – Design Gap.  I would like to thank a few in particular: Corey Schuman, Adam Kinney and Amos Kabaki.
ShineDraw: Amos told me about a site called ShineDraw that has a Flash vs Silverlight Gallery demonstrating how the same effect can be accomplished in Flash and in Silverlight.  Best of all, the examples are downloadable.
Project Rosetta: Both Corey and Adam clued me in to the recent reboot of Project Rosetta.  Project Rosetta is quickly adding content to be the first stop for designers to learn to work with Blend and Silverlight.  There is a rich getting started guide, a guide that helps designers map Flash concepts to Silverlight concepts, and many, many tutorials including an essential introduction on importing Photoshop files into Blend.
Expression Community: Not everyone knows about the forum for Expression Blend developers. It is set up along the same lines as the ASP.NET and Silverlight.NET forums with – clearly – a Blend bent.  There is also an associated gallery for those looking for a bit of inspiration.
If you are aware of additional Blend and Silverlight resources for designers, dear reader, please add them to the comments.