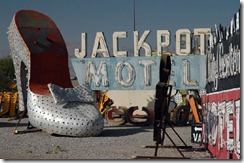 Scott Guthrie announced at the MIX10 keynote this morning that the Developer Tools for Wndows Phone Series 7 are now available for download.  You can get the tools here at http://developer.windowsphone.com/windows-phone-7-series/.
Silverlight 4 for the Visual Studio 2010 RC and the Expression Blend Beta are also now available here on www.silverlight.net.
Mr. Guthrie (AKA 'The Gu') also announced that Blend 4 will be a free upgrade for licensed owners of Blend 3, which is fantastic news.
The final release for all of these will occur in a month – one assumes it will coincide with the Visual Studio 2010 release on April 12.