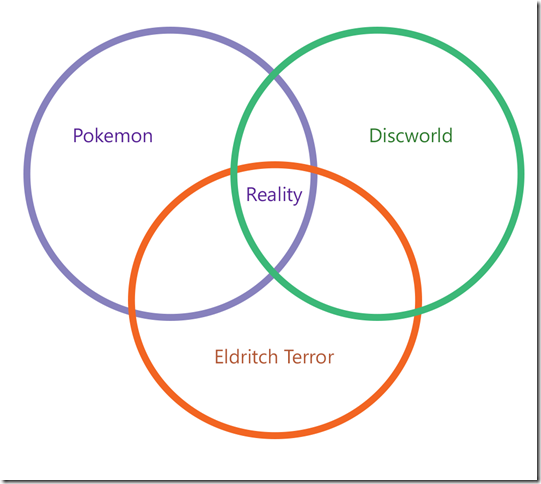 Recent rumors circling around Pokémon Go suggest that they will delay their next major update until next year. It was previously believed that they would be including additional game elements, creatures and levels beyond level 40 sometime in December.
A large gap between releases like this would seem to leave the door open to other copy cat games to move into the opening that Niantec is providing them. And maybe this wouldn't be such a bad thing. While World of Warcraft is the most successful MMORPG, for instance, it certainly wasn't the first. Dark Age of Camelot, Everquest, Asheron's Call and Ultima Online all preceded it. What WoW did was perhaps to collect the best features of all these games while also ride the right graphics card cycle to success.
A similar student-becomes-the-master trope can play out for other franchise owners, since the only thing that seems to be required to get a game similar to Pokemon going is a pre-existing storyline (like WoW had) and 3D assets either available or easily created to go into the game. With Azure and AWS cloud computing easily available, even infrastructure isn't such a challenge as it was when the early MMORPGs were starting. Possible franchise holders that could make the leap into geographically-aware augmented reality games include Disney, Wow itself, Yu-Gi-Oh!, Magic the Gathering, and Star Wars.
Imagine going to the park one day and asking someone else face down staring at their phone if they know where the bulbasaur showing up on the nearby is and having them not knowing what you are talking about because they are looking for Captain Hook or a jawa on their nearby?
This sort of experience is exemplary of what Vernor Vinge calls belief circles in his book about augmented reality, Rainbow's End. Belief circles describe groups of people who share a collaborative AR experience. Because they also share a common real life world with others, their belief circles may conflict with other people's belief circles. What's even more peculiar is that members of different belief circles do not have access to each other's augmented worlds – a peculiar twist on the problem of other minds. So while a person in H.P. Lovecraft's belief circle can encounter someone in Terry Pratchett's Discworld belief circle at a Starbuck's, it isn't at all clear how they will ultimately interact with one another. Starbuck's itself may provide virtual assets that can be incorporated into either belief circle in order to attract customers from different worlds and backgrounds – basically multi-tier marketing of the future. Will different things be emphasized in the store based on our self-selected belief circles? Will our drinks have different names and ingredients? How will trademark and copyright laws impact the ability to incorporate franchises into the muti-aspect branding of coffee houses, restaurants and other mall stores?
But most of all, how will people talk to each other? One of the great pleasures of playing Pokemon today is encountering and chatting with people I otherwise wouldn't meet and having a common set of interests that trump our political and social differences. Belief circles in the AR future of five to ten years may simply encourage the opposite trend of community Balkanization in interest zones. Will high concept belief circles based on art, literature and genre fiction simply devolve into Democrat and Republican belief circles at some point?