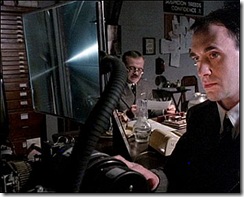 I have been spending the day trying to upload PDF's from my safaribooksonline account to my Kindle, so far without much success. Mobipocket Creator, which is recommended for converting various file formats to the Mobi format used by the Kindle, seems to get mixed up over the images. I am currently trying to see if Amazon.com's converter handles them any better.
On the other hand, I've found that the new http://m.safaribooksonline.com site works fairly well on the Kindle's simplified browser (though not perfectly). I can access my bookshelf and browse through my books.
The Basic Web browser seems very well suited for twittering, though. You can access your twitter account on the Kindle by going through http://m.twitter.com .
To access the Basic Web browser on the Kindle, click on the Menu button from your home page. Then select Experimental. From the Experimental page, you will be able to start the Basic Web browser, which lets you search google, search Wikipedia, or simply browse to a url.
Also, contrary to my expectations, the Text-to-Speech feature on the Kindle 2 is actually rather good. It even attempts to modify intonation based on the sentence structure. Still not up to Morgan Freeman standards, however.