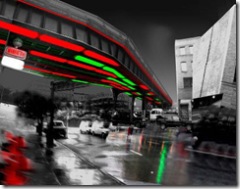 dasBlog is the engine I have been using over the past year on my web site. Besides its low cost (free as beer), and a tendency to be a reliable blog engine, I also like it because it uses XML files rather than a database to persist information. The release version has been running on the .NET 1.1 Framework for quite a long while, and despite a teaser tag on their home site insisting that the new 2.0 version would be released in a matter of weeks, dasBlog 2.0 has actually taken a much, much, longer time to come out.
But now the wait is over, and I plan to upgrade to the newest version sometime later tonight. As sometimes happens, this may entail the complete collapse of the site and the loss of all prior blog posts — but I'm keeping my fingers crossed and maintaining a positive attitude about it, for such is the price of progress.
Supposing that I am successful in migrating to the newest version, I don't plan to post a review of the qualities of the new platform since, in this case, the medium is very much the message.