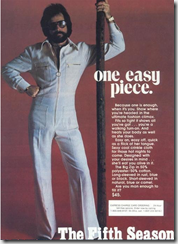 My good friend Corey Schuman and I were talking about modern life this afternoon.  Modern life is basically pretty good – if your concern is culture.
Chinese manufacturing has kept clothes prices basically level for the past twenty years – America probably has one of the best dressed populations in the world.  If you like fashion, you are covered.
Electronic books have not only made access to classics ridiculously easy but also practically free.  With a Kindle you can download the complete works of Shakespeare, Dickens, Proust, Joyce, Plato and Aristotle for under ten dollars.  Life is good for the reader.
If you like music, a subscription to a standard music service like Zune or Rhapsody for about fifteen dollars a month (or a la carte with iTunes) will grant you access to all the great performances of the Western musical tradition, from Bach to Beethoven to Mozart to John Williams.  For very little money, anyone can hole up for a few months and become an expert on the greatest music known to man.
Fans of fine art, likewise, have free and remarkable access to high-rez images of – well — anything.  What more need be said.
And if you like movies, there is always Netflix.  According to a recent report, a third of all Internet traffic after dinner is dedicated to streaming movies from Netflix … and it isn't all crap.  The classics are well represented.  I promised my friend a list of movies worth streaming and currently available for streaming — here they are.  The Italian masters are well-represented on Netflix, as is the French Nouvelle Vague.  German cinema from the 70's (as well as lots of Hitchcock) was recently removed, but hopefully they will come back soon. 
The only caveat is that my cinematic tastes are heavily influenced by the Marxist film criticism I read in college, so my apologies in advance for that:
Kurosawa:
Yojimbo
Seven Samurai
Ran
Rashomon
Ikiru
Yasujiro Ozu:
Tokyo Story
De Sica:
The Bicycle Thief
Umberto D.
Pasolini:
Gospel According to St. Matthew
Hitchcock:
The 39 Steps
Truffaut:
Jules and Jim
the 400 Blows
Shoot the Piano Player
Goddard:
Breathless
Jean Renoir:
the Rules of the Game
Grand Illusion
Jean Cocteau:
Beauty and the Beast
Bunuel:
Un Chien Andalou
Fritz Lang:
M
Testament of Dr. Mabuse
Fellini:
La Strada
La Dolce Vita
8 1/2
Marcel Carne:
Children of Paradise
Bergman:
Smiles of a Summer Night
Virgin Spring
Wild Strawberries
Persona
Fanny and Alexander
Eisenstein:
The Battleship Potemkin
American Cinema:
His Girl Friday
All About Eve
The Lady Eve
The Palm Beach Story
My Man Godfrey
The Third Man
The Grapes of Wrath
The Bells of St Mary's
On the Waterfront
Bonnie and Clyde
The Sting
Butch Cassidy and the Sundance Kid
Network
Doctor Zhivago
Mean Streets
Manhattan
A Clockwork Orange
Apocalypse Now
Blazing Saddles
Jaws