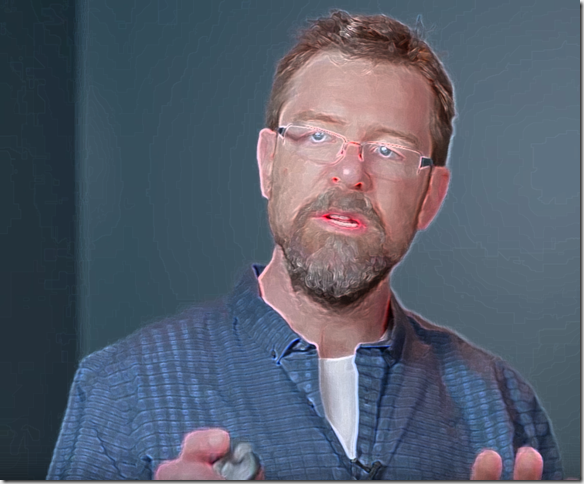 Kevin is a Director at Microsoft who builds proofs of concepts for their most innovative technologies such as the HoloLens. He guided the HoloLens / Lowe's collaboration which provides a much copied template for retail solutions using AR.
For those of you familiar with Bill Buxton's book Sketching User Experiences – especially the sections about the design of the Active Desk – there is an easy analogy to draw here. Kevin's role is to sketch and prototype the future before the future arrives.
What movie has left the most lasting impression on you?
The Matrix.
What is the earliest video game you remember playing?
Asteroids.
Who is the person who has most influenced the way you think?
My father.
When was the last time you changed your mind about something?
Last week.
What's a skill people assume you have but that you are terrible at?
How about dislike doing? Project management.
What inspires you to learn?
The challenge.
What do you need to believe in order to get through the day?
#HowNotIf .
What's a view that you hold but can't defend?
Christianity.
What will the future killer Mixed Reality app do?
Personal assistant – everything you need without having to find it.
What book have you recommended the most?
The Shack / If you don't know where you are going you will wind up someplace else.