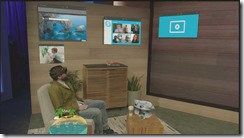 The Hololens team has stayed extremely quiet over the past 100 days in order to have a greater impact at Build. Alex Kipman was the cleanup batter on the first day keynote at Build with an amazing overview of realistic Hololens scenarios. This was followed by Hololens demos as well as private tutorials on using Hololens with a version of Unity 3D. Finally there were sessions on Hololens and a pre-recorded session on using the Kinect with the brand new RoomAlive Toolkit.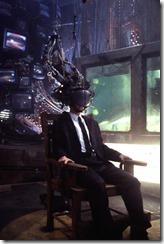 Here are some useful links:
There were two things I found particularly interesting in Alex Kipman's first day keynote presentation.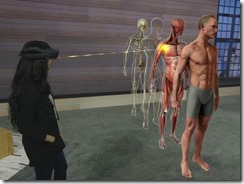 The first was the ability of the onstage video to actually capture what was being shown through the hololens but from a different perspective. The third person view of what the person wearing the hololens even worked when the camera moved around the room. Was this just brilliant After Effects work perfectly synced to the action onstage? Or were we seeing a hololens-enabled camera at work? If the latter – this might be even more impressive than the hololens itself.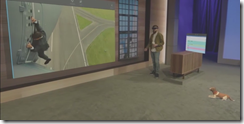 Second, when demonstrating the ability to pin movies to the wall using Hololens gestures, why was the new Mission Impossible trailer used for the example? Wouldn't something from, say, The Matrix been much more appropriate.
Perhaps it was just a licensing issue, but I like to think there was a subtle nod to the inexplicable and indirect role Tom Cruise has played in the advancement of Microsoft's holo-technologies. Minority Report and the image of Cruise wearing biking gloves with his arms raised in the air, conductor-like, was the single most powerful image invoked with Microsoft first introduced the Kinect sensor. As most people know by now, Alex Kipman was the man responsible not only for carrying the Kinect nee Natal Project to success, but now for guiding the development of the Hololens. Perhaps showing Tom Cruise onstage at Build was a subtle nod to this implicit relationship.