On one of my dev PCs, I'm on the Windows 10 Insider Builds inner ring, which updates my computer with intermediate builds of Windows. This gives me access to the latest features for testing. Unfortunately, it also means that my Unity Plus license goes into an inconsistent state every few weeks after an Insider Build changes my computer profile enough that Unity no longer recognizes it as the same computer.

In the past I've tied going into my account management and try to revoke the assigned seat and then assign it again to myself. Sometimes this works but often it doesn't. Somehow during the Windows update process, something happens with the original license that it cannot be disabled correctly.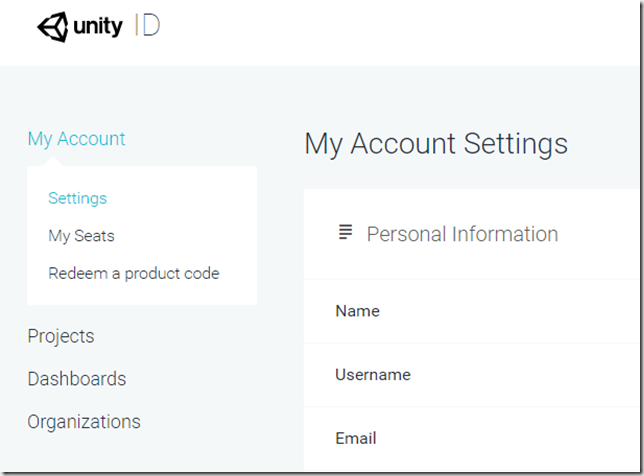 I recently found out that there is a different route to deactivating seats that will work even after a Windows 10 update. Back in the account landing page, you need to navigate to My Seats instead of going through the Organizations menu.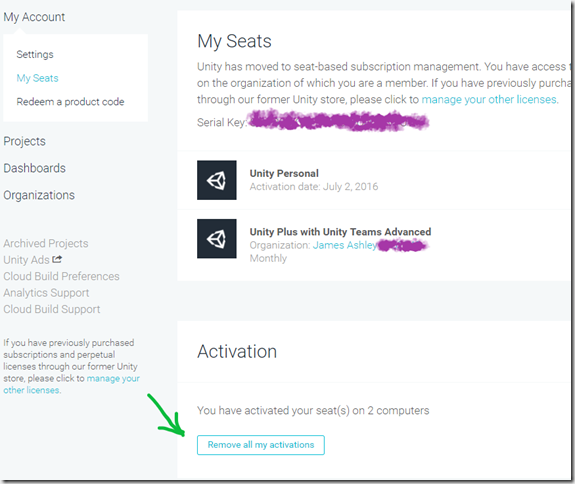 This leads you to a page that lets you remove all license activations. Once you've clicked on "Remove all my activations", you can then successfully use your license key to reactivate your Unity IDE.