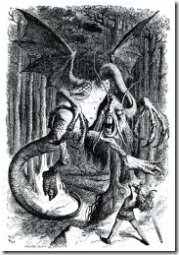 Download SAPISophiaDemo.zip – 2,867.5 KB
Following on the tail of the project I have been working on for the past month, a chatterbox (also called a chatbot) with speech recognition and text-to-speech functionality, I came across the following excerpted article in The Economist, available here if you happen to be a subscriber, and here if you are not:
Chatbots have already been used by some companies to provide customer support online via typed conversations. Their understanding of natural language is somewhat limited, but they can answer basic queries. Mr Carpenter wants to combine the flexibility of chatbots with the voice-driven "interactive voice-response" systems used in many call centres to create a chatbot that can hold spoken conversations with callers, at least within a limited field of expertise such as car insurance.
This is an ambitious goal, but Mr Carpenter has the right credentials: he is the winner of the two most recent Loebner prizes, awarded in an annual competition in which human judges try to distinguish between other humans and chatbots in a series of typed conversations. His chatbot, called Jabberwacky, has been trained by analysing over 10m typed conversations held online with visitors to its website (see jabberwacky.com). But for a chatbot to pass itself off as a human agent, more than ten times this number of conversations will be needed, says Mr Carpenter. And where better to get a large volume of conversations to analyse than from a call centre?
Mr Carpenter is now working with a large Japanese call-centre company to develop a chatbot operator. Initially he is using transcripts of conversations to train his software, but once it is able to handle queries reliably, he plans to add speech-recognition and speech-synthesis systems to handle the input and output. Since call-centre conversations tend to be about very specific subjects, this is a far less daunting task than creating a system able to hold arbitrary conversations.
Jabberwacky is a slightly different beast than the AIML infrastructure I used in my project. Jabberwacky is a heuristics based technology, whereas AIML is a design-based one that requires somebody to actually anticipate user interactions and try to script them.
All the same, it is a pleasant experience to find that one is serendipidously au courant, when one's intent was to be merely affably retro.