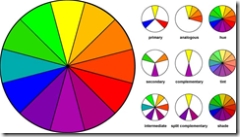 A new Newsweek poll reveals frightening data about the curious disjunct between faith and science among Americans. Pundits have attributed these results to anything from poor science education in pre-K programs to global warming. According to the poll, while 51% percent of Americans still ascribe to Darwin's theory of gradual evolution through adaptation, an amazing 42% continue to cleave to Lamarkianism, while only 6% believe in Punctuated Equilibrium. 1% remain uncommitted and are waiting to hear more before they come to a final decision.
This has led me to wonder what else Americans believe:
The 2002 Roper Poll found that 48% of americans believe in UFO's, while 37% believe that there has been first hand contact between aliens and humans. 25% of Americans believe in alien abductions, while approximately 33% believe that humans are the only intelligent life in the universe, and that all the UFO stuff is bunk.
The 33% of people who ascribe to the anthropocentric view of the universe corresponds numerically with the 33% of Americans who opposed the recent deadline for troop withdrawal from Iraq (PEW Research center poll). According to the Gallup poll, in 1996 33% of Americans thought they would become rich someday. By 2003, this number had dropped to 31%. According to a Scripps Howard/Ohio University poll, 33% of the American public suspects that federal officials assisted in the 9/11 terrorist attacks or took no action to stop them so the United States could go to war in the Middle East. A Harris poll discovered that in 2004, 33% of adult Americans considered themselves Democrats.
PEW says that as of 2004, 33 million American internet users had reviewed or rated something as part of an online rating system. 33 million Americans were living in povery in 2001, according to the U.S. Census Bureau. According to PEW, in 2006 33 million Americans had heard of VOIP. Each year, 33 million Americans use mental health services or services to treat their problems and illnesses resluting from alcohol, inappropirate use of prescription medications, or illegal drugs. The New York Times says that out of 33 countries, Americans are least likely to believe in evolution. Researchers estimate that 33% of Americans born in 2000 will develop diabetes. In the same year, 33 million Americans lost their jobs.
CBS pollsters discovered that 22% of Americans have seen or felt the presence of a ghost. 48% believe in ghosts. ICR says 48% of Americans oppose embryonic stem-cell research. CBS finds that 61% support embryonic stem-cell research. There is no poll data available on whether they believe that embryos used for stem-cell research will one day become ghosts themselves.
82% of Americans believe that global warming is occuring, according to Fox News/Opinion Dynamics. 79% believe people's behavior has contributed to global warming. 89% do not believe the U.S. government staged or faked the Apollo moon landing, according to Gallup. Gallup also found that 41% of Americans believe in ESP, 25% believe in Astrology, 20% believe in reincarnation, while only 9% believe in channeling. A USA TODAY/ABC News/Stanford University Medical Center poll found that 5% of American adults have turned to acupuncture for pain relief.
According to Gallup, 44% of Americans go out of their way to see movies starring Tom Hanks. 34% go out of their way to avoid movies starring Tom Cruise. Only 18% go out of their way to avoid Angelina Jolie.