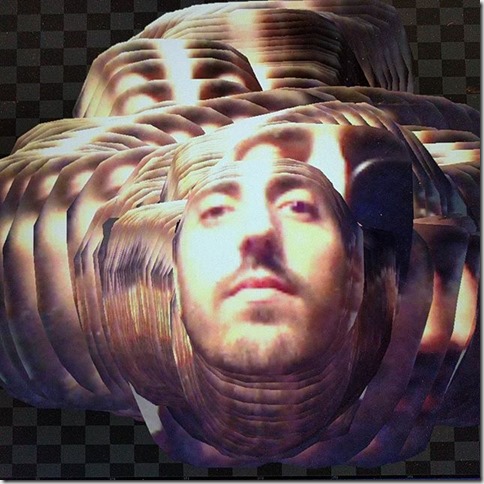 Nate is a multimedia engineer currently freelancing in New York City. He is also a good friend going back to our time together at Razorfish Emerging Experiences where we worked side-by-side pushing the envelope on interactive installation projects with Surface tables, IoT, Kinect, tablets, phones, VR, and several devices we hacked together ourselves.
Over a year ago, while most people playing with HoloLens were still finding their way around the Unity IDE, Nate was exploring how to build artistic effects for the HoloLens using DirectX and seeing how hard he could push the HoloLens GPU. Since then, he's been working on various HoloLens and HTC Vive projects to earn his bread while pursuing his ultimate goal of creating cool interactive experiences involving music, lighting, technology, dance and people. He's someone I've always admired as much for the clarity of his artistic vision as for his technical prowess.
What movie has left the most lasting impression on you?
I've never been able to sit still long enough to gain a real appreciation for movies. I only watch movies on airplanes these days. Fight Club had a pretty big impact on me, though. I first saw it at a very impressionable age and there always seems to be relevant scenes popping into my head.
What is the earliest video game you remember playing?
It's hard for me to place… I grew up with an engineer for a Dad and surrounded by techy folks. I remember playing tennis on VirtualBoy. We had some early atari system as well. I also had a Macintosh SE as my first computer (older than me) that I used to play this weird 2.5D pong game called Shufflepuck Café.
Who is the person who has most influenced the way you think?
I'm influenced by many people in my life. I believe you should try to glean something from everyone you admire and respect. I've had many great mentors along the way (including James).
My parents, of course, taught me a ton about how to live and reach my goals. My Dad taught me everything I know about computers. When I was young we'd go on long drives together and he'd be telling me about how CPU caches work. It was wild. My Mom has been an artist for many years and she's always encouraged me to keep my artistic side alive.
For one I've never met, I'd pick Aldous Huxley. I discovered his writing at a time when I needed some direction in my life pretty badly. He has a way of capturing the intangible nature of the human experience with words better than any other writer I know, and it's helped shape the way I consider my place in the world more than anyone else.
When was the last time you changed your mind about something?
I'm a Gemini, I do it constantly. Recently I changed my opinion of mobile AR. I thought it didn't have much of a future. Gotta give it up to Apple and all the cool things people are making with ARKit. Pretty excited now.
What's a skill people assume you have but that you are terrible at?
I'm not very good at math, and I don't really enjoy it. I failed Calculus II. Almost twice. I like making stuff with math though. Right now I'm working with chaotic systems to create natural movement and that is fun, but the analytical stuff isn't for me.
What inspires you to learn?
I think it's really essential to what it means to be human. Plus I get bored easily. I always need to feel like I'm pushing some edge in one aspect or another. I feel very blessed that I've essentially made a career out of learning new things.
What do you need to believe in order to get through the day?
This too shall pass.
What's a view that you hold but can't defend?
Brunch culture was systemically created as a means of controlling the populace.
What will the future killer Mixed Reality app do?
It will make talking about reality in terms of virtual, mixed. Our language will gradually phase out making any distinction between real and virtual. It's funny how much time people spend debating what is AR/MR/VR. We need to move beyond that kind of thinking.
What book have you recommended the most?
I recommend different books to different people. I don't think I have a one size fits all answer, so I'm going for the audience here.
I've gotta say Neuromancer. It's a must read for anyone in this field. Gibson literally wrote the book on our present and future in regards to the internet, mixed reality, and artificial intelligence. Oh, and he did it on a typewriter in the 80s.