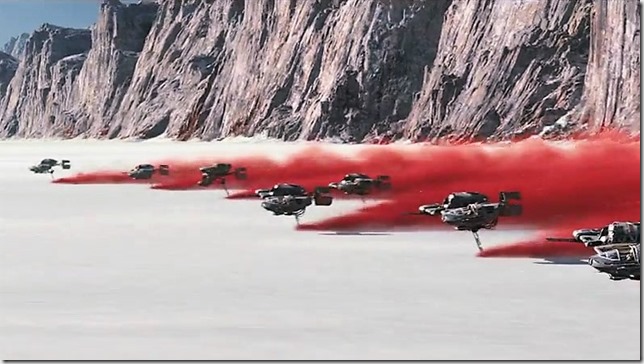 One of the pleasures of revisiting a film franchise is the sense that one is coming back to a familiar setting with familiar people – such is the feeling of returning to the Star Wars universe.
When I went to see The Last Jedi on December 16 (3D + IMAX) I underwent an odd version of this experience. As the heroes descended on the world of Crait, a red planet dusted with white dust, I had the sense that I had been there before. This was because I had been playing Star Wars Battlefront II over the previous week; in the multiplayer game, the planet Crait had just been introduced as a new location for battles and I'd been struggling against Storm Troopers (or as a Storm Trooper) through the trenches and tunnels of Crait for many, repetitive hours. Not only that, but the 3D models used to build the 3D battle world for the game appeared to be based on the same visual assets used for the movie.
And so, when I saw the way the light reflected off of the red mud on the walls of the Crait trenches, I had an "aha" moment of recognition. My spatial memory told me I had been here before.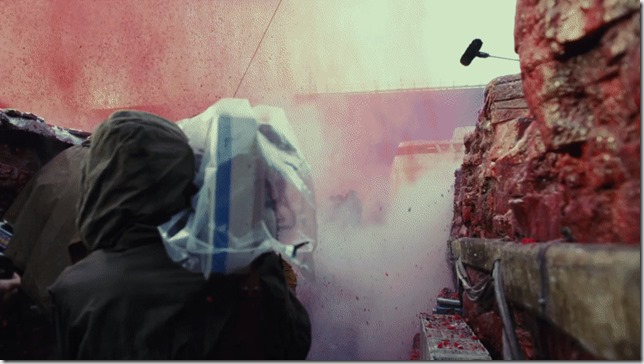 We might say that this was a case of déjà vu, since I had never been to Crait in reality – but only in a video game. But then one must recall that the "vu" experience of the déjà vu also never happened – the CGI world on the screen is not a place that exists in any reality. I had experienced a virtual nostalgia for a space that didn't exist – a sense of returning home when there is no home to return to.
We aren't quite in the territory of Blade Runner manufactured memories, yet, but we are a step closer. Games and technology that give us a sense of place and affect that peculiar and primeval faculty of the brain (the ability to remember places that made our hunter-gatherer ancestors so effective and that was later exploited to form the Ars Memoriae) will have unexpected side effects.
I think this is a new type of experience and one that marks an inflection point in mankind's progress – if I may be allowed to be a bit grandiose. For while in all previous generations, mimetic technologies such as writing, encyclopedias, computers, and the internet, have all tended to diminish our natural memories, this new age of virtual reality and 3D spaces has, for the first time, started to provide us with a superfluity of unexpected and artificial memories.