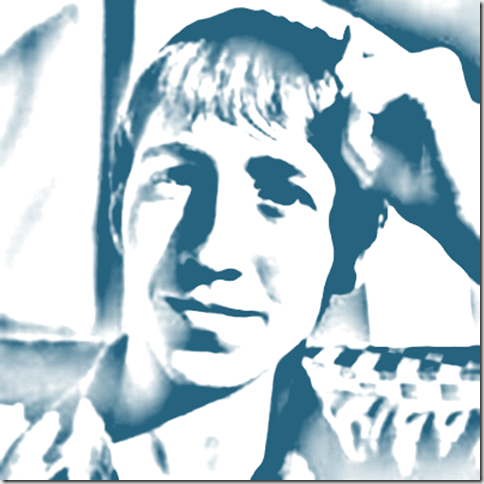 Stephen is an immersive experiences developer at Valorem. He is also a moderator and the most prolific contributor to the HoloToolkit (now the Mixed Reality Toolkit). If there has been a change to the toolkit over the past year that improved your developer experience, Stephen probably made it. Moreover, he does this in his free time.

I spent an evening online with him about two weeks ago fixing an issue with automatic builds for Visual Studio 2017 and spent much of that time wondering how one person could maintain so much knowledge about such a large and complex code base. He is the centurion at the gate, finding satisfaction when our Mixed Reality projects go well and happy when he can provide tools to make our development easier. The next time you successfully deliver a project, please consider sending Stephen a thank you.
What movie has left the most lasting impression on you?
Arrival was pretty interesting. I really find time travel and their paradoxes quite fascinating. The looping nature of the alien language and the connection to the movies main theme really helped drive the action. I also loved how the movie started at both the beginning and end. I enjoy many movies that range across different genres, from sci-fi to action.
What is the earliest video game you remember playing?
Chrono Cross by Square Enix is definitely the one I remember most vividly, but I'm pretty sure the first video game I ever played was the original Mario game on the Nintendo.
Who is the person who has most influenced the way you think?
This one is pretty difficult to answer. I'm not sure if any one person had a huge impact on why I think the way I do. I've always been off in my own thoughts thinking about how light, electromagnetism, and matter work together—oh and also the paradoxes of time travel, haha.
When was the last time you changed your mind about something?
I feel like I change my mind a lot. Generally, I like to approach things from many different angles and evaluate them to see whichever option is the best, and even then I'm likely to make an adjustment down the line. When it matters, I try to corner myself into making a decision that I can't back out of.
What's a programming skill people assume you have but that you are terrible at?
Professionally I like to stay pretty honest about my abilities and accept work that fits my skill level while still challenging me to grow. I definitely feel like I need to get stronger in networking and understanding the lower level languages a bit more, although the need for memory management is no longer a requirement, it's nice to know exactly why a function or class works the way it does.
What inspires you to learn?
Leaning is a part of life, and is essential to survival. On that note, I've always liked the notion that the only way to learn is to make mistakes. I've always found it frustrating when people can't admit they're wrong about something, because they are admitting they don't make mistakes, which in turn leads me to believe that they're incapable of learning new ideas.
What do you need to believe in order to get through the day?
Tomorrow never comes. I usually don't think about the end of the day until it arrives, and by then I'm already planning tomorrow.
What's a view that you hold but can't defend?
Not sure how to answer this one. I usually don't hold a view that can't stand on its own.
What will the future killer Mixed Reality app do?
The whole idea of mixed reality apps is to bring the virtual into the real world. There's been a big push recently about how the internet will dramatically change after the association with a physical space and it's virtual space—like a webpage or other virtual element—can be brought together to create a meaningful productive space.
What book have you recommended the most?
I haven't read an actual book in quite a while, but growing up I was definitely a bookworm. Now I read code all day. If I had to recommend reading, it's the new APIs and change logs from Unity, Windows 10 SDK, and the Mixed Reality Toolkit for Unity.