This is the first in a series of interviews intended to help people get to know the movers & shakers as well as the drones & technicians (sometimes the same person is all four) who are making mixed reality … um … a reality. I've borrowed the format from Vox but added some new questions.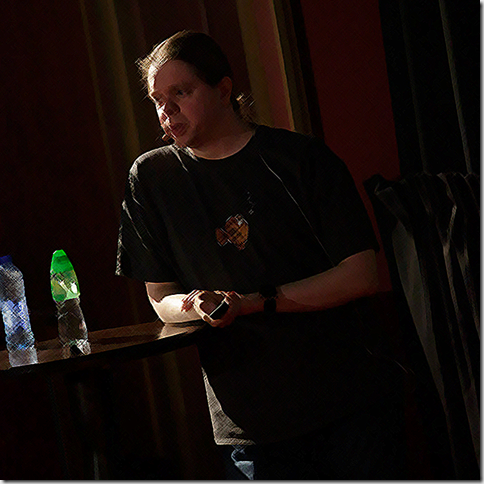 Though not widely known outside of certain circles, when you ask experienced HoloLens developers who they most admire, Jasper's name usually comes up. Jasper is the creator of the Brekel Toolset, an affordable tool for doing motion capture with the Kinect sensor. He also works with HoloLens, Oculus, and the Vive and his innovative projects have been featured on RoadToVR and other venues. His work on collaboration between multiple Vive headsets was mind-blowing—but then again, so was his HoloLens motion capture demo with a live dancer, his HoloLens integration with Autodesk MotionBuilder, and his recent release of the OpenVR Recorder.
Without further ado, here are Jasper's answers to 10 questions:
What movie has left the most lasting impression on you?
"Spring Summer, Fall, Winter… and Spring", "A Clockwork Orange", "The Evil Dead", "The Wrestler", "Straight Story", "Hidden Figures"…… too many to choose 🙂
What is the earliest video game you remember playing?
Pac-Man (arcade) and Donkey Kong (handheld).
Who is the person who has most influenced the way you think?
A work mentor and some close personal friends.
When was the last time you changed your mind about something?
Probably on a weekly basis on something or other.
What's a programming skill people assume you have but that you are terrible at?
Heavily math based algorithms and/or coding for mobile platforms.
What inspires you to learn?
The goal of having new possibilities with freshly learned skills.
What do you need to believe in order to get through the day?
That what I do matters to others.
What's a view that you hold but can't defend?
That humanity will be better off once next generations have grown up with true AR glasses/lenses technology, have played with virtual galaxies and value virtual objects similarly to physical objects for certain purposes.
What will the future killer Mixed Reality app do?
Empower users in their daily live without them realizing it while at the same time letting new users realize what they miss instantly.
What book have you recommended the most?
Ready Player One.