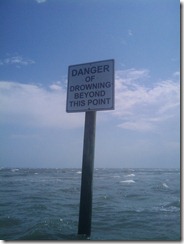 Habit is often considered a bad thing these days.  It is associated with "bad" things such as smoking cigarettes, chewing nails and eating too much candy.  There are also "good" habits, of course, such as flossing and rebooting your computer regularly.
Aristotle based his ethical system on the notion of forming good habits.  In order to achieve something difficult like "virtue", he felt, we have to train ourselves to have "good" habits.  This is best achieved by having good mentors and good friends (and it doesn't hurt to belong to a good city-state) who reinforce the habits we ought to have.
Perhaps too much is made of the distinction, but we currently live in a zeitgeist dominated by Kantian rather than Aristotelian ethics.  In a Kantian system (ours) we judge not good people but rather good deeds.  Moreover a deed is good based not on its results (baby saved from drowning, people can fish for themselves) but rather by the attitude in which it was done.  If an action is done out of a sense of obligation to do good in general, then it is truly good.  If it is done out of a sense of accomplishment – then not so good.
I am making these broad-brush statements about ethics mainly because I am breaking some habits.  I recently moved from my trusted web-host of 5+ years, discountasp.net, to orcsweb.  I have also switched my blog engine from dasBlog to BlogEngine.NET. 
While I firmly believe in the importance of cultivating good habits and am a fervent admirer of the Nichomachean Ethics, I nevertheless sometimes feel the need for a change.
Discountasp.net is great (especially for developers) but I couldn't beat free hosting orcsweb was offering for Microsoft MVPs.  Similarly, dasBlog has been very nice over the years (though I'm certain I had it configured incorrectly) but it hasn't been developed on for a while.  Perhaps everything is perfect with dasBlog the way it is.  All the same, I like the idea of a blog engine that is still being worked on and still has room for improvement.  The last update to BlogEngine.NET was three months ago.  We might say that BlogEngine.net is still trying to inculcate good habits into its code-base. 
One of my personal habits is an occasional desire to jump into the abyss.  I call this a habit because, when the notion hits me to try out something new, I immediately get a sick feeling in my stomach.  This is when the habit comes into play.  When this vertiginous feeling overcomes me, long-established habit tells me to leap forward rather than fall back.
It is a small thing and reveals itself in small ways.  Nevertheless, I feel it is a good habit and one worth cultivating.